NZ suppliers 'blackmailed' by supermarket chain - MP
4:37 PM Wednesday Feb 12, 2014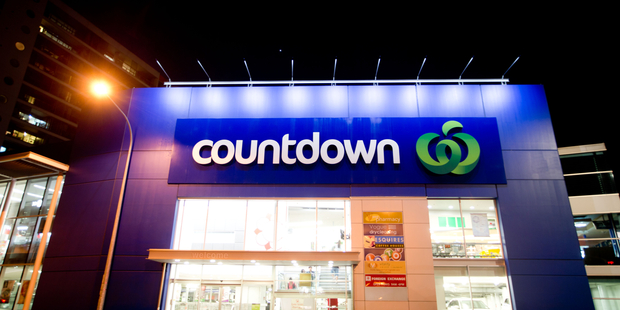 New Zealand suppliers are being subjected to a 'Countdown shakedown', according to MP Shane Jones. File photo / Richard Robinson
Progressive Enterprises has shot back at Labour MP Shane Jones after he claimed in Parliament that New Zealand suppliers are being blackmailed into making payments to Australian owned supermarket chain Countdown to ensure their products continue to be stocked.
Under protection of parliamentary privilege in the House this afternoon, Mr Jones detailed what he called the "Countdown shakedown" and slammed it as an example of the ruthless "dingo culture" of Australian corporations.
But, in a statement released late this afternoon, Dave Chambers, Managing Director of Progressive Enterprises said it "categorically rejected" the allegations.
"If any MP or supplier has questions or concerns about our business they are welcome to contact us directly to discuss them."
Mr Chambers also said: "As a passionate Kiwi, I am also proud of the 18,000 New Zealanders who work hard to serve our customers every day, and of the investment our business continues to make in the economy."
Mr Jones told Parliament he had been informed by New Zealand suppliers that they had been called to meetings with the supermarket chain's managers.
During those meetings they were told the supermarkets' profit margins hadn't met "shareholder expectations" and more was wanted from the suppliers.
"The Aussie managers are saying to our kiwi employers, our kiwi firms "we're not here to talk nursery rhymes".
"They are demanding from kiwi businesses backdated cheques and recompense for the losses the supermarkets assert they suffered last year.
"And if they don't pay these cheques, they are being told no shelf space into the future.
"In any other sort of country that's blackmail, that's extortion."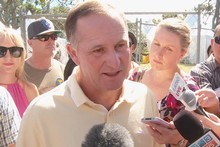 Mr Jones said the suppliers who brought the issue to his attention had sworn him not to reveal their identity. However they employed thousands of New Zealanders up and down the country and with their own profit margins slim, those jobs would be placed at risk if they were forced to make those payments.
He said he would this afternoon send a letter to the Commerce Commission asking them to look into the matter.
The move was symptomatic of "a corporate culture that could only be described as something Tony Soprano would be very proud of, something of racketeering and something of extortion imported from Australia that corrupts commercial practice in New Zealand''.
Mr Jones refused to comment further after he left the House.
Mr Chambers said in a statement that Progressive would fully co-operate with any inquiries from the Commerce Commission.
Earlier, a spokeswoman for Countdown said the company was "stunned" by Mr Jones' claims.
"We absolutely and categorically reject the allegations".
Countdown is owned by Progressive Enterprise which is in turn owned by Australian company Woolworths Ltd.
Mr Jones' claims come almost a year to the day since Australian competition watchdog the Australian Competition and Consumer Commission (ACCC) confirmed it was investigating similar complaints across the Tasman.
Noting it was difficult to get suppliers to come forward and speak about such practices, ACCC chairman Rod Sims said the watchdog was investigating claims that suppliers were being forced to make extra payments or risk having their products removed from the supermarket shelves.
Some suppliers also said their products were being discriminated against in favour of the supermarkets' own home brand products, which are now estimated to make up around a quarter of total supermarket sales.
Countdown is already facing criticism and a fledgling consumer boycott in New Zealand over its parent company's policy to favour local suppliers over New Zealand suppliers in its Australian supermarkets.
A Facebook page set up to highlight the boycott had 1317 likes by this afternoon.