When thieves invade a home, forcing the occupants to barricade themselves into a room is a traumatic event. The when the victims come out after the thieves have left, only to discover that their beautiful 12 week old puppy has been slaughtered is beyond belief. What sort of brain is behind such an act of cruelty? What excuses or 'explanation' will these young people (they were teenagers!) give top the Youth Court when they appear----if indeed they do? It begs the question as to what would have happened to the occupants if they had come into physical contact with the thieves. There is a great deal of research linking those who harm animals with actions that hurt people. Yes, these young people need help, but they also need to face up to their actions. My heart goes out to the people who have had to deal with this 'double blow.'
www.authorneilcoleman.com
Youths terrify family and kill puppy
By Andrew Koubaridis @A_Koubaridis

Email

Andrew
5:30 AM Wednesday Aug 7, 2013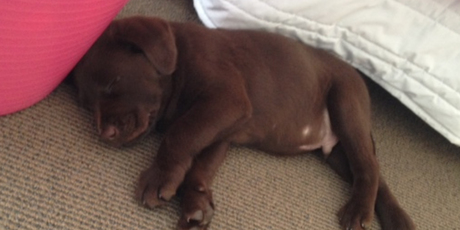 Three young people could be heard urging a terrified man to come outside and talk to them before they smashed their way into his home and killed a 12-week-old puppy.
The attack, on Torrington Cres in the Auckland suburb of Glen Innes, occurred during what police have called a "half-hour crime spree" by a group of teenagers on Monday night.
Vaikalafi Tufi, 26, heard a noise outside about 9.30pm and thought it was someone on his property. He looked outside and saw three young men climbing over the fence into the neighbour's yard. At the same time his brother-in-law Falakiko Sanalio heard noises coming from next door.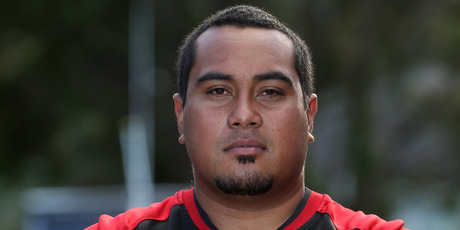 "We had no idea what was going on, but it sounded like they were trying to get in ... They said 'can you come outside and talk'," Mr Sanalio said. Soon after he heard what sounded like "punching the wall" from inside the house.
A father of three children, aged 9, 8 and 4, locked himself and his family in a room after the intruders forced their way in by smashing a glass door. When the family emerged they found their purebred brown labrador, Milo, had been killed.
Two attackers got away but the third was caught by Mr Tufi who, with Mr Sanalio's help, held him until police arrived.
"He was saying, 'Can you let me go, I didn't do anything, it has nothing to do with me'."
Mr Sanalio's wife, Salote, saw the shocked couple come outside. The woman was crying. "I felt so sorry for them, I can't imagine it ... It was a beautiful little puppy - and they killed it."
A 16-year-old youth will appear in the Auckland Youth Court tomorrow charged with two counts of unlawfully being on a property.
By Andrew Koubaridis @A_Koubaridis Email Andrew