Sometimes when disaster strikes, it brings out the best in us. People band together and help out their neighbours or a stranger who happens to need that help. Unfortunately there is another side of human nature; a dark side. When Mojo cafe in Wellington was amongst those businesses who had to close because of the earthquake that hit Central New Zealand a few days ago, some low life individuals used this as an opportunity to steal about $1300 from the till. That was a bad mistake on their part. The café owners stuck up the security pictures on Facebook and very quickly they received accurate descriptions from the public which helped to identify the culprits. That information was passed onto the police. Good on you, Facebook. Maybe FB represents a very potent way to strike back at criminals of all description. Maybe it is time for us all to be part of a more caring community; one that does not kick those who are down, in bad times. However, let's keep a balance when we use this very helpful tool! Check out the article from the New Zealand Herald!
www.authorneilcoleman.com
Wellington quake: 'Low-life' thieves slammed
By Matthew Backhouse @Mbackhouse

Email

Matthew, Teuila Fuatai

Email

Teuila
12:48 PM Wednesday Jul 24, 2013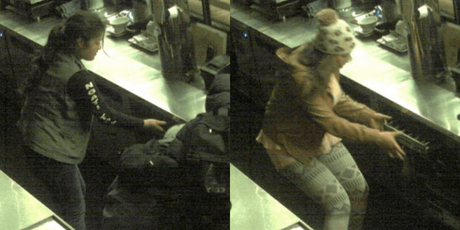 A Wellington cafe which was struck by brazen thieves after the magnitude 6.5 earthquake has been flooded with messages, calls and emails about the "low-life" offenders.
CCTV footage showed four young people stealing the safe from the Mojo State cafe in the State Insurance Tower on Willis St at 12.20am on Monday, about seven hours after the tremor.
Social media users have been quick to condemn the young offenders, whose faces were clear in CCTV images posted on Facebook.
Mojo has since removed the images from its Facebook page, but in a post today thanked customers who had come forward with information.
"Thank you to everyone who's messaged, called and emailed us regarding the burglary at Mojo State. We've sent the information you supplied to the Wellington police to follow up.
"It's a shame that these young people made this choice that night, we only hope that they learn their lesson and don't continue down this path."
Wellington police acting district commander Superintendent Sue Schwalger said police had spoken to a 16-year-old girl yesterday in relation to the burglary.
"Inquiries are continuing in relation to the other offenders and police are confident the matter will be resolved quickly."
Extra police had been in the city since the earthquake, and Ms Schwalger said there had been no arrests for anything related to the earthquake.
"Police wish to reiterate that whilst disappointing, this type of opportunistic offending can occur at any time on any day," she said.
"There has been no increase or escalation of dishonesty offences over the last few days and there is nothing to suggest this particular incident is due to the recent spate of earthquakes."
Cafe owner Dale Rangihaeata yesterday said he was disappointed about the "opportunistic" theft.
Mr Rangihaeata, who also owns a Mojo in nearby Bond St, said his cafes were open on Monday to support those who had come in to the central city to work despite safety fears.
"We're here to support Wellington and make sure people can still get their coffee fix, and there were a lot of stressed people in town."
The shoebox-sized safe contained about $1300 and weighed about 4kg.
He said his staff were surprised to find they had been burgled on a night when many residents were suffering from aftershocks and quake damage.
"Generally Wellingtonians and New Zealanders are pretty decent people."
By Matthew Backhouse @Mbackhouse Email Matthew, Teuila Fuatai Email Teuila