The Diary: NZ 'dog-bird' goes viral
9:30 AM Friday Nov 15, 2013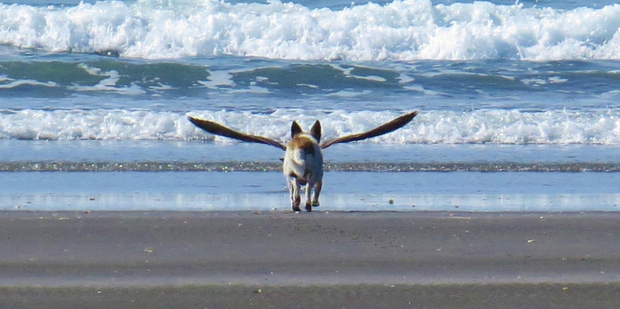 The dog-bird on Opotiki Beach
Hamilton biomedical student Megan Whiteley, 22, snapped what looked to be an animal with the body of a dog and huge wings frolicking on Opotiki beach.
The image went viral around the world yesterday, with a British newspaper saying the "sight would render even Sir David Attenborough speechless".
It was all a trick of perspective. "The dog was obsessed with chasing seagulls and I zoomed in as it ran up to a sitting bird and managed to get a perfectly timed photo just as the bird took off, making it look like a flying dog!"
www.authorneilcoleman.com